Grants Family Reserve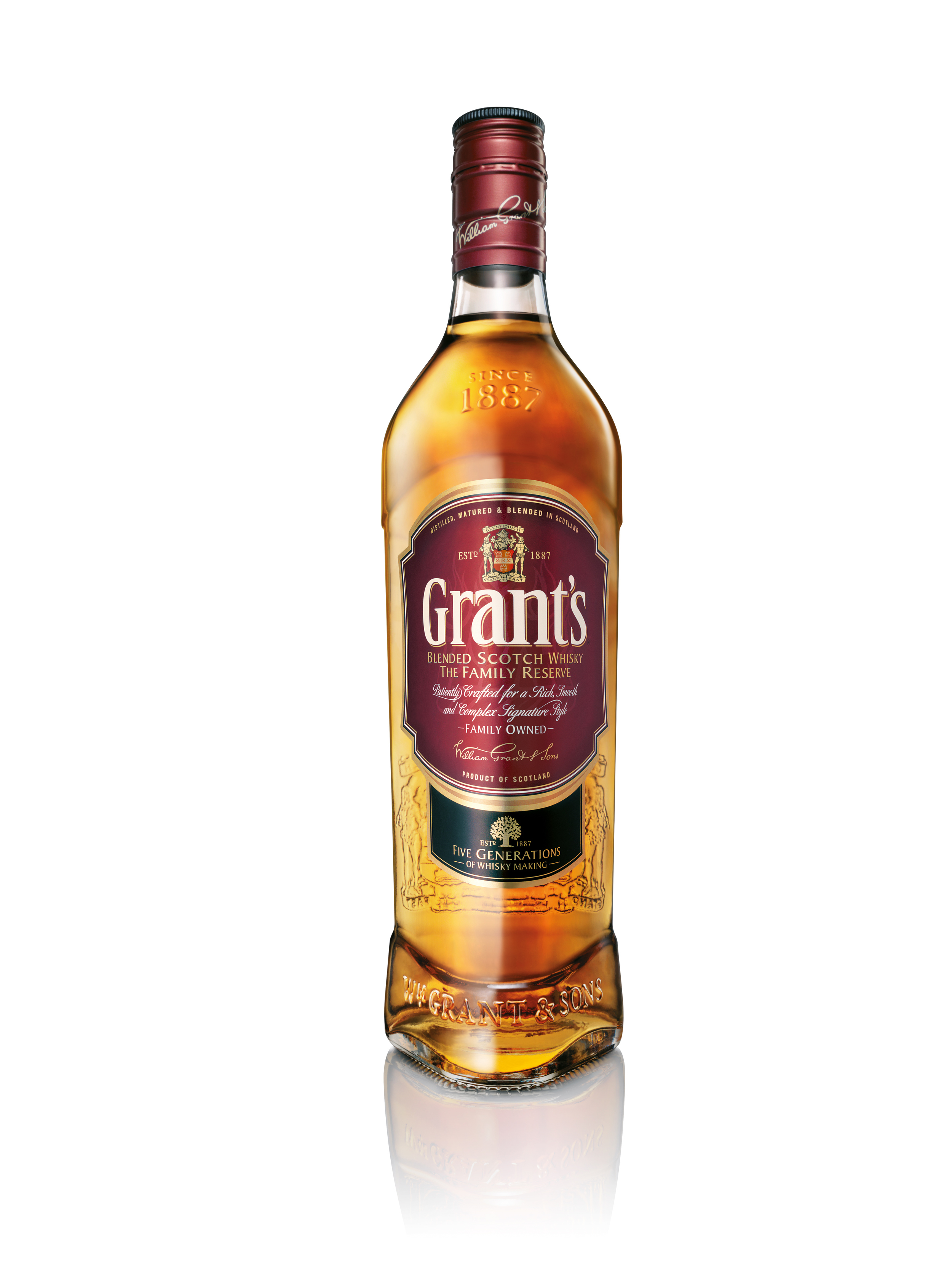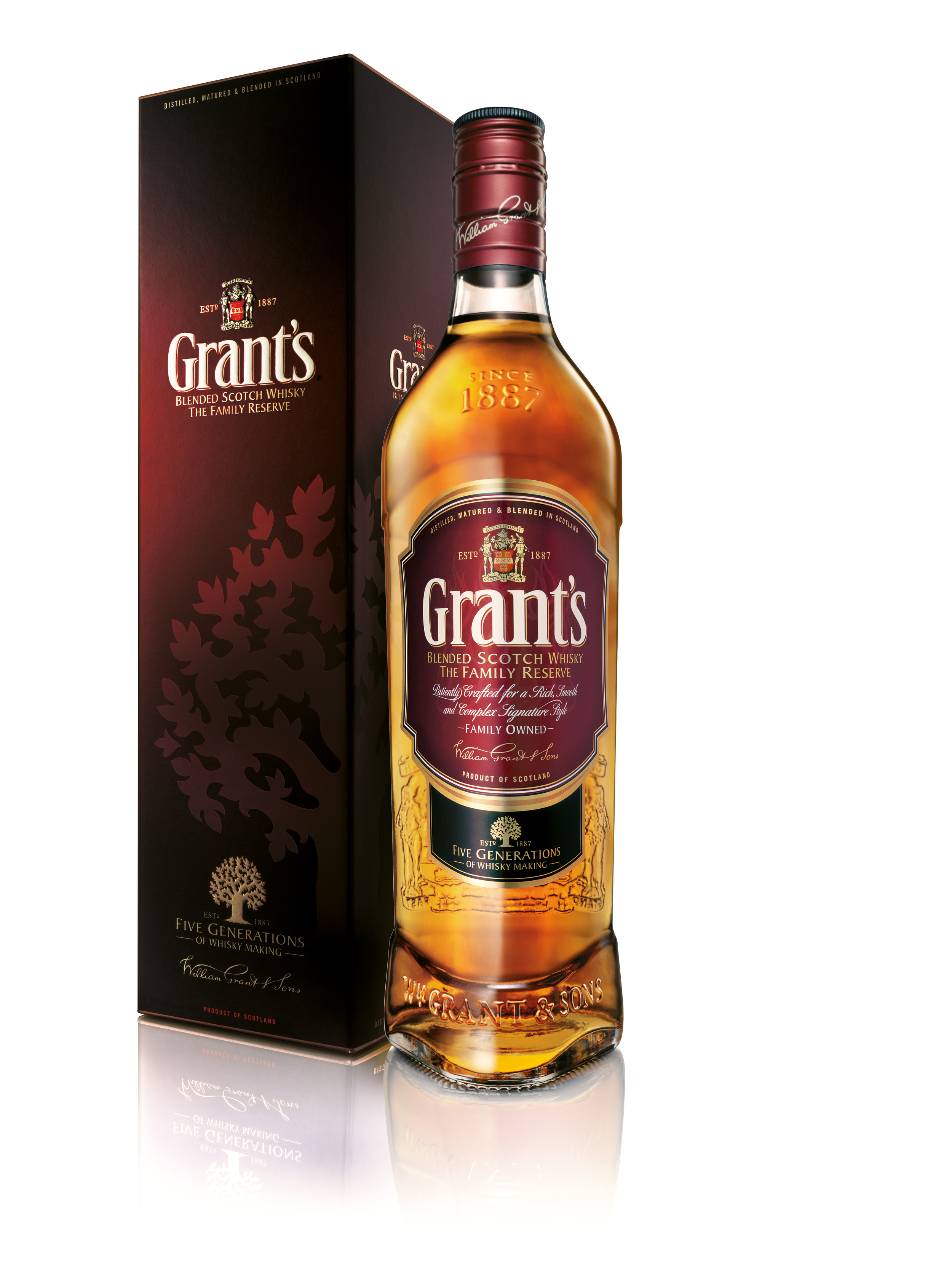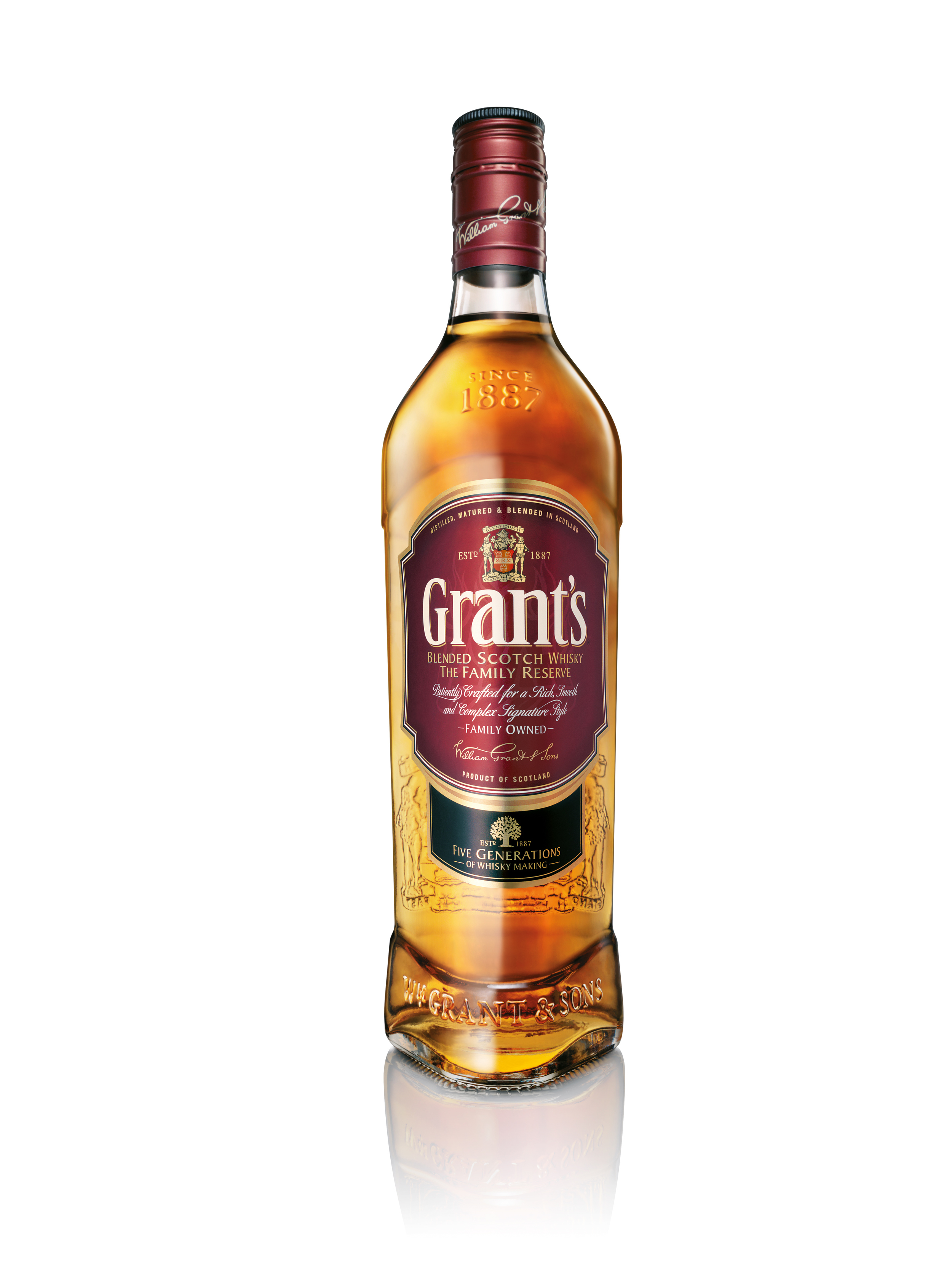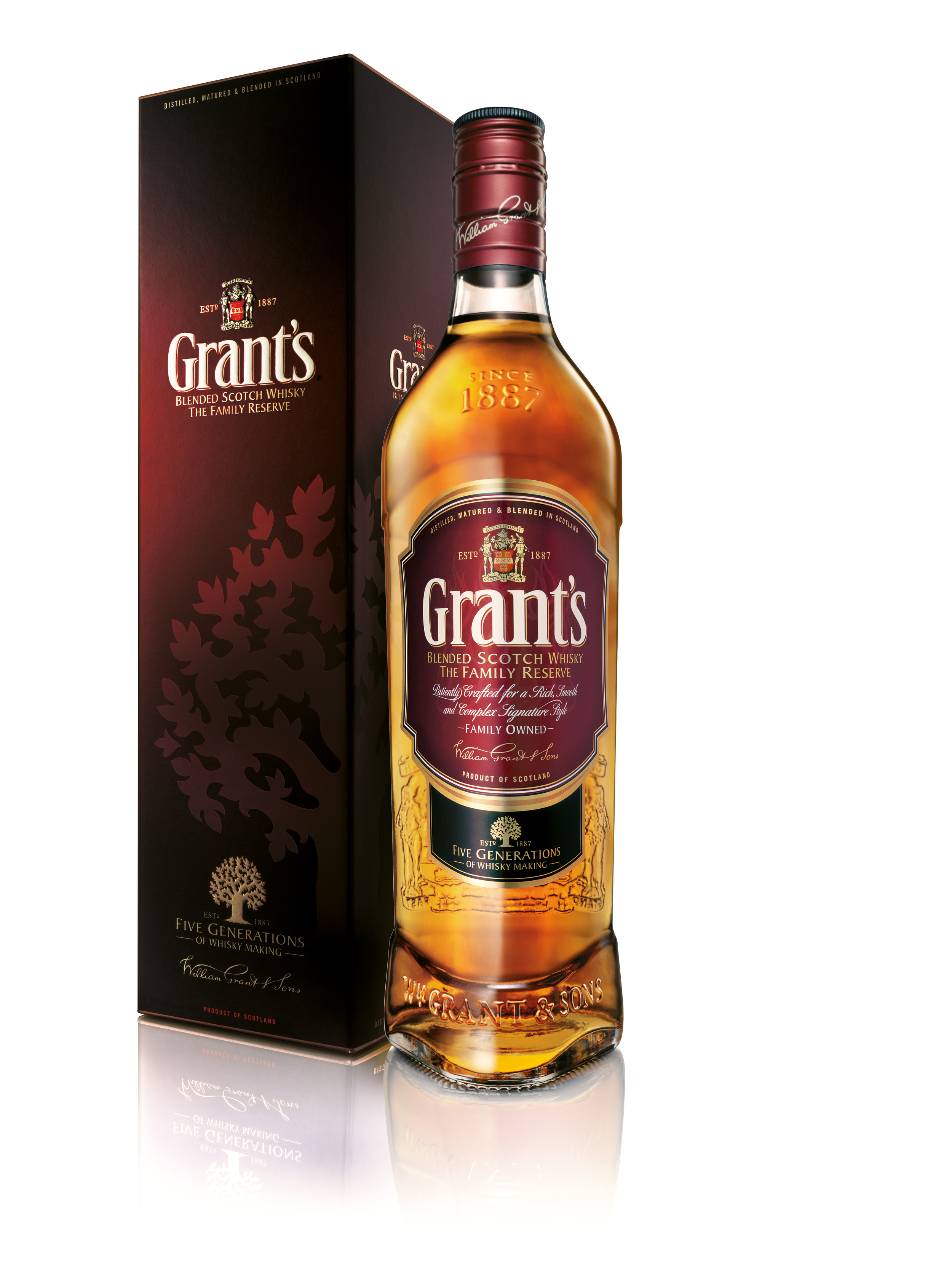 Grants Family Reserve
Grant's Family Reserve continues to be based on a recipe created by William Grant in 1898.

Four generations later, the recipe is entrusted to Grant's Master Blenders Dave Stewart and Brain Kinsman, who skillfully blend over 25 of the finest malt and grain Scotch whiskies to create its unique taste. These include our Girvan grain Scotch whisky, widely acclaimed as one of the best there is because of the unique way Grant's make it.

The result is a whisky with a clean aroma and a sweetish fruity edge, rich, multi-layered and intriguingly and deliciously structured.
HISTORY
In 1886, William Grant founded the Glennfiddich Distillery in Dufftown, Scotland. Glenfiddich single malt Scotch whisky first ran from the stills on Christmas Day, 1887. In 1898, Pattison's, the largest Scotch whisky blender at the time, suddenly went bankrupt. William Grant stepped in and launched Grant's whisky. Grant's is currently sold in over 180 countries and is the world's fourth largest Scotch whisky brand, selling about 4 million cases of whisky a year.
AWARDS
World Whiskies Awards 2013 – Best Scotch Blend (No Age Statement)
2013 International Wine and Spirit Competition (IWSC) – Silver